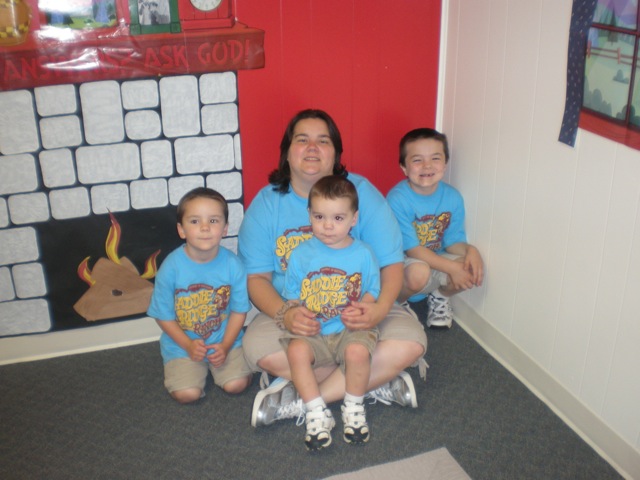 Yes to the blessing of studying God's Word.  Yes to the best thing…Jesus is Lord!
Our favorite thing about summer…VBS!  The boys and I look forward to it every year!  I have been teaching VBS since my oldest son was 3.  Let's see?  We have been a part of Game Day Central…Outrigger Island…Boomerang Express…Saddle Ridge Ranch…Big Apple Adventure!  Even my three-year-old was looking forward to it this year, he kept asking…"Mommy, when are we going to Va Va VBS?"  
We look forward to finding out the theme each year!  The boys like to imagine what the music will be like and I start thinking about how I can decorate my room!  We are Vacation Bible School fanatics!  We begin listening to the music about a month before and continue listening to it until, well I will let you know when they tire of it 🙂
I love that our church offers such an exciting outreach to the children in our community every year.  Summer camps can be very expensive and VBS gives parents an affordable (FREE!) option to send their children to a place they can trust.  And while we got 'em, we can get' em!  So many children see God's love first hand during the week of VBS and many come to know Christ, which is what we are all about!
How you gonna say yes to VBS?! 
Check out my 2010  Saddle Ridge Ranch Bible Study Room here.
Check out my 2011 Big Apple Adventure Bible Study Room here.
Heidi, a contributing author here at Habits for a Happy Home, is a homeschooling mom to three boys, ages 8, 5 and 3. Find her sharing a mixture of cost-saving strategies, life with boys and more on her blog, Heidi's Miscellany