Warm breezes…
Toes in the sand…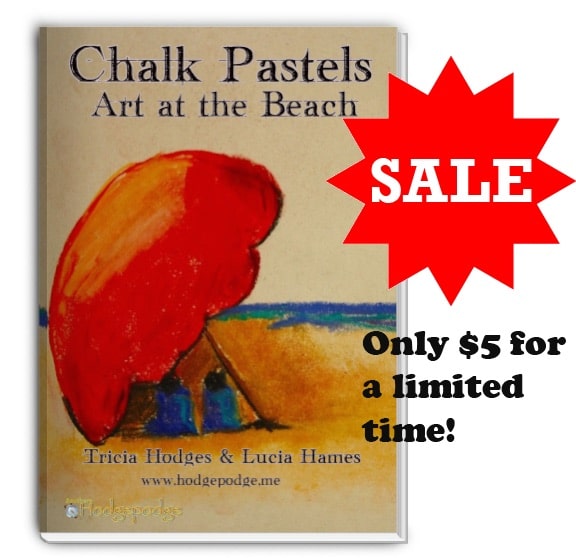 Like us, you might be wishing you were at the beach. So, we are offering a special half price discount on our Art at the Beach chalk art curriculum. Regularly $9.99 for only $5! For a limited time – through Sunday, February 22. Simply use code BEACH at checkout.

There might be snow piled up outside your door, but inside…
Beach umbrellas…
Sand castles…
A path to the beach…
Get your copy now! Use code BEACH and get your copy of Art at the Beach ebook for only $5!
Hurry! Only $5 through February 22, 2015!